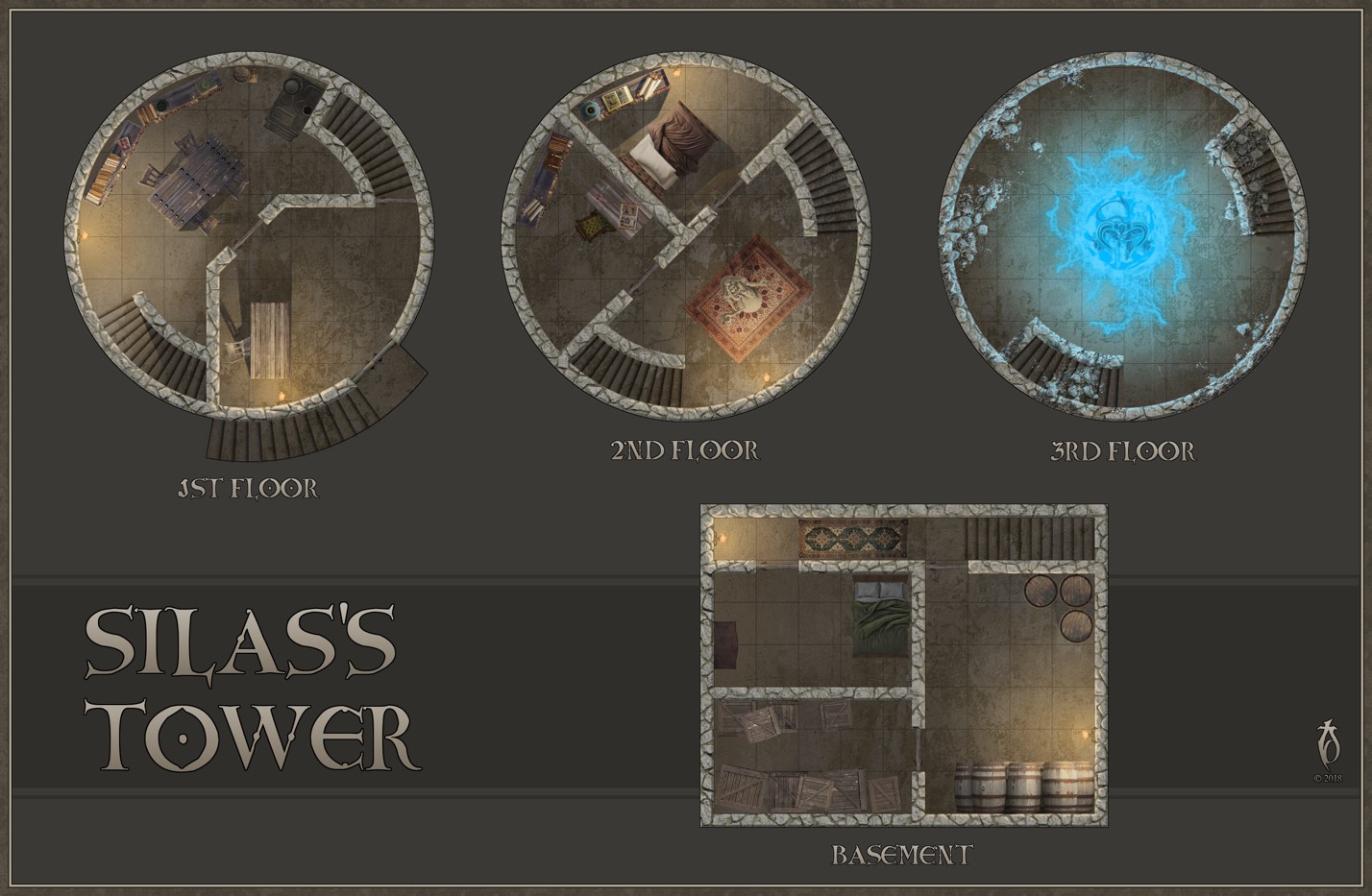 We want to give you another concrete example of the cartography we are including in the book. This is Silas's Tower designed by Christophe and illustrated by Tad Davis.
I love this tower!
The encounter around this tower is something interesting, that's for sure. Don't let the current lived-in look fool you. The demon trapped on the third floor should be an indication things are not fine by any stretch.
This is a low-res version of what will appear in the Map Portfolio. This version doesn't have room numbers, so would be well-suited for a VTT like Roll20 or Fantasy Lands. In the physical book, we're putting a version with room numbers on a half-page for the DM to reference with the resultant encounter.
We'll be showing off a preview of that encounter next month—to our backers. If you haven't backed yet, you have until early morning of Feb. 22 to do so. Click here to do so!
In the Wailmoor, there are a number of places PCs can "clean out" in order to establish a base of operations. While Silas's Tower is a ruin (the floors above the third are collapsed), it has unique, magical properties the PCs can exploit to their benefit.
Assuming they can deal with the tower's defenses and the trapped demon, of course. I've nicknamed this tower "The Tower of Broken Dreams" and it's quite possible some PCs won't even make it past the stairway entrance.
One possibility is the PCs can even leave the trapped demon be while they use Silas's Tower as a base of operations in the Wailmoor.
Spoiler: not recommended.